Introducing our superb staff...
Our school is part of the Copley and New Road Federation. We work together to provide the best possible educational experience for our children an learn from each other and share good practice.
Copley School Staff
Our Team Players
Making it all happen
There is strength in a team and at Copley we have a tremendously strong group of adults all of whom work to give the best to our children.
HEADTEACHERS
Mrs Nan Oldfield, Mrs Rebecca Potter and Mrs Sarah Hemingway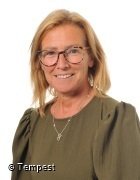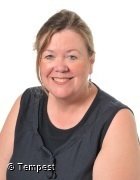 Mrs Oldfield Mrs Potter Mrs Hemingway
Our Staff
Mrs Potter

Acting Headteacher

Bankhouse


SENCO

Designated

Safeguarding Lead

History Coordinator

Mrs Hemingway

Acting Headteacher

Y6 teacher each morning

Designated

Safeguarding Lead

Numeracy Coordinator

Mrs Shackleton

Northdene

Science/Phonics Coordinator

Mrs Beaumont

Greenpark

​

Art/DT Coordinator

Student mentor

Mr Moorhouse​

Woodhouse

​PE

Writing Coordinator

Miss Burke

Springwood

MFL/ICT Coordinator

Miss Starkey

King's Lea

Music Coordinator

Miss Cochrane

Riverwood

PSHCE Coordinator
Miss Parnell

Akroydon

ICT Coordinator

Mr Coneron

Calder

Mrs Sykes

Lydbrook

Geography

Reading Coordinator

Miss Heckler

Sports/Bushcraft

Mrs Miller

Bankhouse

Teaching Assistant

Mrs Smith

Riverwood

Support Assistant

Mrs Kaye

Kings Lea​

Teaching Assistant

Miss Hardcastle

Lydbrook

Teaching Assistant

Miss Sheard

Woodhouse

Teaching Assistant/ICT

Ms Maligranda

​Riverwood, Woodhouse, Kings Lea

Support/Teaching Assistant

Miss Brooks

Woodhouse

Teaching Assistant

Mrs Angus

Lydbrook

Support Assistant

Mrs Allen

Akroydon

Teaching Assistant

Mrs Mann

Akroydon

Teaching Assistant

Mrs Houlton

Northdene

Teaching Assistan

Miss Broadbent

Northdene

Support Assistant

Mrs Clayton

Riverwood

Teaching Assistant

Mrs Thwaite

Greenpark

Teaching Assistant

Miss Baines

Bankhouse

Support Assistant

Mrs Khaliq

Springwood

Teaching Assistant

Mrs Marsden

Calder

Teaching Assistant

Miss Turner

Business Manager

Mrs Hendy

Senior Administrator

Mrs Oxley

Administrator

Mr McLaughlin

Chef

Mrs Simpson

Before & After School

Coordinator

Mrs Connell

Catering Assistant

Mrs Sparks

Before & After School

Playleader

Miss Bowers

Catering Assistant

Mrs Matle

MDS

Mrs Parker

MDS

Mrs Gilman

MDS