CALDER
TEACHER
MISS BURKE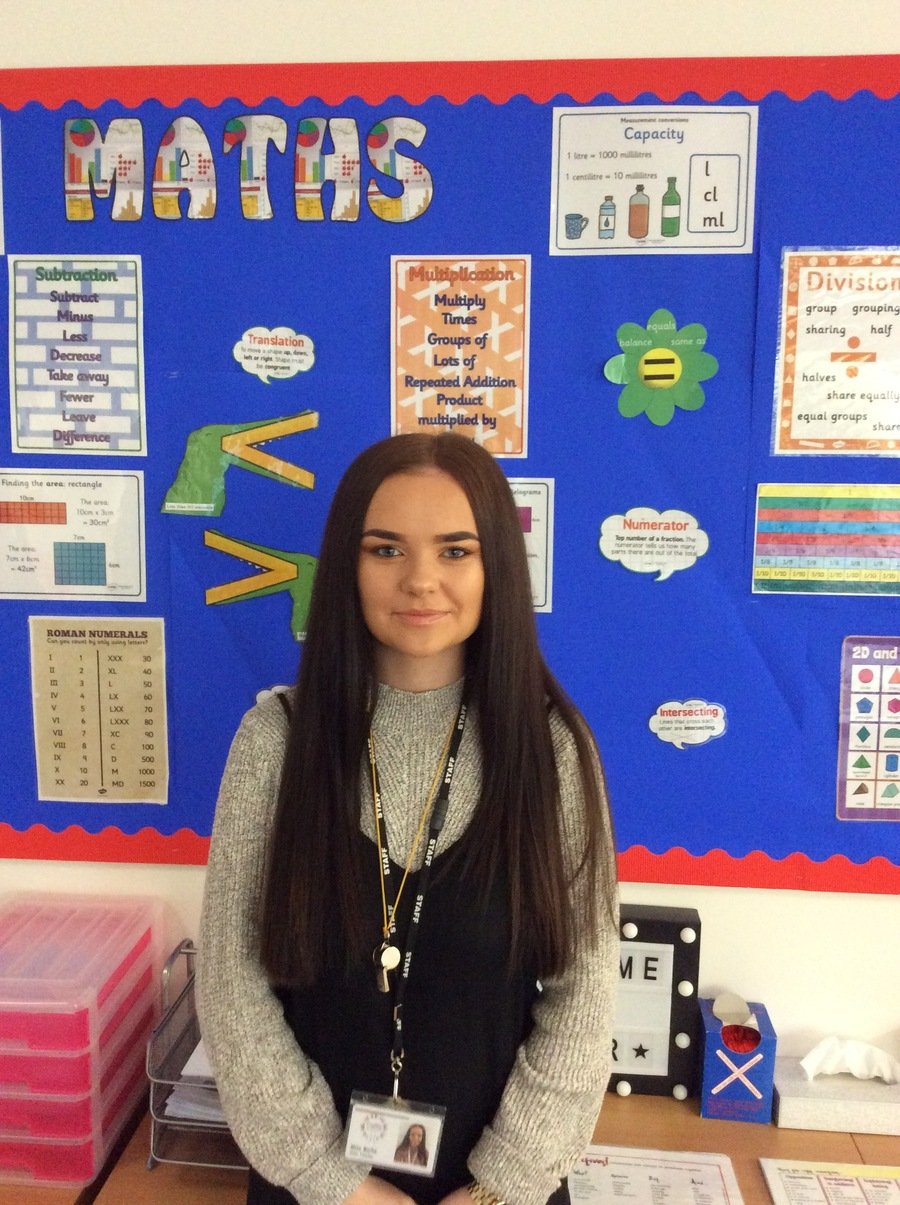 TEACHER PROFILE
Name: Miss Burke
Likes: Shopping, running, spending time with family and chocolate.
Dislikes: Spiders
Favourite film: Matilda
Favourite book: Charlie and the Chocolate Factory
Favourite food: Chinese
Favourite subject: Maths
If you weren't a teacher what would you be and why? An interior designer - I would love to design houses.
Who is your hero/heroin: My mum and dad.
SUPPORT STAFF
MRS BROOKS
MS MALIGRANDA
Times Tables
In June, Year 4 will complete a statutory multiplication test. The following website can be used at home to support children with their times table and also getting them used to the layout and speed of the questions.
Our wonderful costumes for World Book Day!
We have been studying Ancient Greeks in history this half term. In art, we therefore made our own Ancient Greek vase using paper Mache and acrylic paint.
This half term in Science, we have been studying the topic 'animals including humans'. We have learnt all about the digestive system and our teeth. We have learnt all the different functions. We made our own models of teeth using marshmellows and moulded them into the correct shape, it was very fun!
This week it was our turn to look after the chickens. We collected the eggs each day and then made our own chocolate brownies. They were delicious!
Calder have had a very exciting literacy lesson today! Mr Willy Wonka wrote a letter to our class, asking us to make a new recipe with his Wonka bars for the Oompa Loompa's to make. We made our own chocolate cornflake bun and then wrote instructions for the Oompa Loompa's to follow.
Calder have had a very exciting day at our Halloween disco! This morning, we successfully carved our own pumpkins and did lots of fun Halloween activities. In the afternoon, we watched some Halloween films while eating our party food.